Venicci Tinum Upline – compact pushchair that goes beyond expectations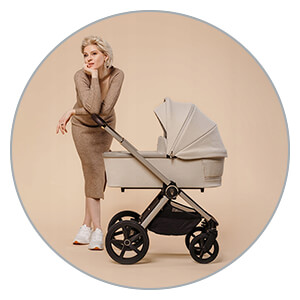 Featured with multiple revolutionary innovations and even more luxurious detailing, the Tinum Upline is an another well-designed model of this fantastic super lightweight and compact pushchair line from Venicci.
---
Generous carrycot with large hood
The Tinum Upline comes with wider carrycot in comparison to previous versions, that provides better comfort for those little ones and bit bigger babies too. A panoramic ventilation in the hood and bottom area provides extra air circulation in hot summer days. Thanks to build-in smart memory buttons you can detach the carrycot from the chassis with just one hand.
---
Improved all-round suspension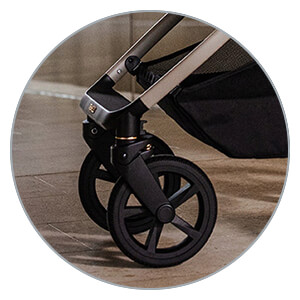 The Tinum Upline comes with additional suspension for more demanding terrains. Its front wheels support system improves the work of front wheels.
Adjustable seat unit with innovative 3Up System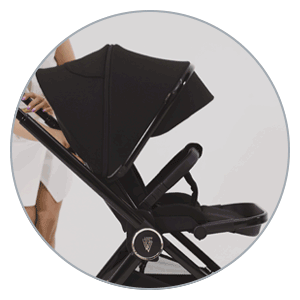 The Tinum Upline features multi-adjustable seat unit suitable from birth up to 22 kg of child weight. The specially designed 3UP System Adjust allows you to adjust the height of the hood, headrest and harness with one simple move. That means perfect fitting and no more struggle with putting harnesses between holes. The only holes you can find are the air vents placed on the seat backrest.
---
Magnetic harness buckle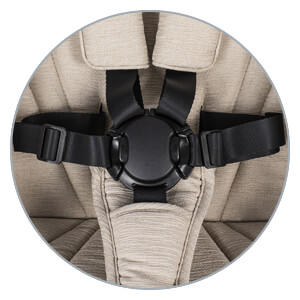 Following the latest trend the Tinum Uptown has been equipped with magnetic harness buckle, which makes fastening your child easy as pie. There is also a detachable bumper bar with additional wide crotch strap for enhanced safety.
---
Luxurious design with exceptional detailing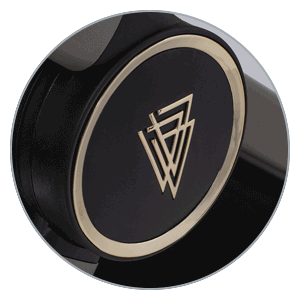 Made to the last tiny detail, the Tinum Upline features Venicci logo elegantly embodied on literally every single element including frame, fabrics, luxe leatherette handles and gloss metal zippers and other addons.
Quick & compact folding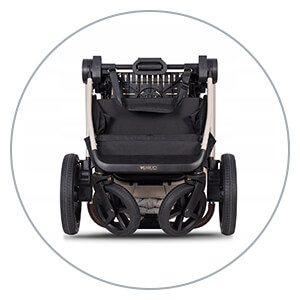 The Tinum Upline features the same reliable, quick and compact folding mechanism that works in either parent or world facing position with just one push of the button.
---
All in one 12 Piece Bundle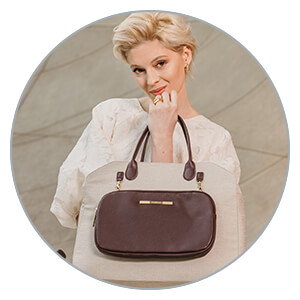 This amazing 12 piece bundle includes frame, carrycot, seat unit, car seat, adaptors, changing bag with removable sachet and changing mat, shopping basket insert, footmuff, raincover and mosquito net.